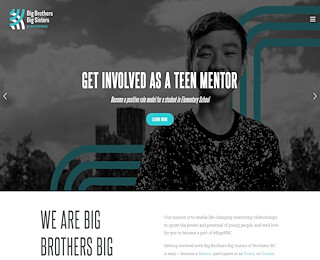 5 Reasons Why You Should Volunteer In Prince George
Volunteering is one of the most rewarding pursuits that a person can take on. Numerous studies show that taking time away from our own concerns and problems to help others can be very helpful to our psyches. There are a wide range of reasons to become a volunteer in the Prince George area, though.
The time has come for us to have a much closer look at the following advantages that we are able to gain by taking the time to volunteer in Prince George. While we are not supposed to be using these types of endeavors for personal gain, it is always nice to know that we can enjoy certain benefits that go well beyond the financial.
1) Decreased Levels of Stress
The idea of becoming a volunteer in Prince George might seem as if it would increase our overall level of stress, yet this is the furthest thing from the truth. Taking time away from our typical problems is a great way to reduce our level of stress. There are certain patterns in the body that produce stress and by altering our routines for the better, we are finally able to disrupt them once and for all.
2) Career Enhancer
Most of us probably didn't take the time to consider the fact that we can assist our career prospects by taking the time to volunteer. A prospective employee who has past volunteer history on their resume is an employee that is able to differentiate themselves from the crowd. Employees who volunteer on their own time look far more attractive to an employer than an employee who does not.
3) Learning New Skills
When we want to learn new skills, we do not always have the time or the resources to do so. When we volunteer, on the other hand? We are given the chance to acquire new skills in a stress free setting. Whether we wish to improve our problem solving skills or our leadership skills, there are no shortage of volunteering opportunities that allow us to do just that.
4) Making a True Difference
The vast majority of people will watch the news and have a good idea of what is going on in the world around them. Most people are also able to recognize that they should be taking the time to help. However, it can be tough for some of us to know exactly what we need to do in order to make a lasting difference in our communities. Volunteering is one of the best possible ways for us to step up and make a true difference in the world without having to resort to writing a check.
5) Exploring Our Passions
Volunteering is not just about helping the less fortunate, although this is a key aspect of the experience. The process of volunteering allows us to take a much closer look at our passions and find out more about what we truly love to do. Whether we are looking to further our love of animals or help at risk children, there are a number of causes that let us find out more about ourselves and where our passions lie.
Volunteer Prince George
Big Brothers Big Sisters of Prince George
2505637410
777 Kinsmen Pl, Prince George, BC V2M 6Y7
View Larger Map